---
How It Works
Now that you've read about our free service, you're probably wondering how it all works. It's a simple process that begins when you send us your online request form. You'll quickly locate it when you open the Quick Bad Credit Loans web page. As you can see, we only need a few details about yourself to get started with your search for a lender. You don't need any fancy equipment to complete and submit the form – only a smartphone, laptop or tablet with internet connection. When you send it to us, you can rest assured that we'll do our utmost in making a connection between you and one of the trusted lenders in our network. We hope to hear from you soon!
---
Steps to Your Online Loan for Bad Credit
Access our website and fill in the quick consumer entry form. That will give us the information we need to help you find a lender. Send it safely, using our SSL technology that protects it.
We'll show your request to the lenders who are in our network. Give them a few minutes to review it and make a final decision. If you get an offer to sign, you can work directly with that lender.
Don't worry if you don't want the offer – you don't have to sign it. If you want the bad credit loan, your lender is waiting for you to sign it and return it. Then your money can be prepared.
Your lender will take care of all the details of the loan. Watch for notification that the money is ready and you can get it. Spend it as you wish, without limitations.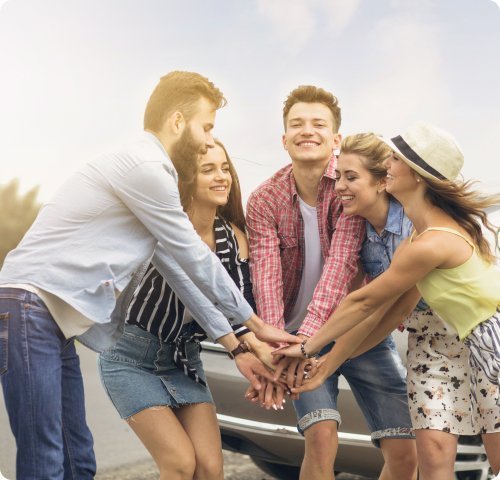 ---
What to Expect
Our service is free to you, but look at what you get! You can get access to any of our lenders who reach out to you with a loan offer! Feel free to sign it and take the money!
---
Several Credit Types
Our lenders work with credit types from many backgrounds. Whatever your credit type is, go ahead and send your request so they can have a chance to review it.
Simple Request Procedure
Your part of the job is finished when you send one request form to us. We'll send your details to our list of lenders for them to review.
Fast Service
When you submit your online request form, it's clear to us that you need the money urgently. We'll let our lenders know that so you can expect fast service.
How Is Your Credit Score?
Your credit rating might be important to you, but it is not relevant to us. We don't need to know anything about why you want the loan or what your credit background is when you send your loan request to Quick Bad Credit Loans. We are only here to help you find a lender, not to review your personal details. Your lender will let you know if you are accepted for a loan, but your credit score is not the most important factor. The lenders we work with are able to accept many credit types, so don't worry about yours!
There aren't a lot of personal questions asked when you use our help in getting a bad credit loan. You won't be embarrassed or asked for information about what you'll do with the money. The lenders on our network only want to help you out with a loan offer!
Contact us with your inquiry form today, so we can lend a hand in getting you an offer!
Online Loans - 3 Simple Steps
Send us your inquiry form anytime
Receive an offer to sign for your bad credit loan
Send in the signed form and get your money