---
How It Works
It can be stressful to have a bad credit history, but there is still hope. If your credit history is bad, we want to help you find a lender so you can have a chance to get the fast cash you need. When you submit your online inquiry form to Quick Bad Credit Loans, we'll help connect you to a trusted lender who will review your request. Just because you have a poor credit history does not mean you can't be pre-approved for bad credit loans. The best way to find out is by sending in your request and follow the simple steps! Remember, you're not under any obligation to sign anything.
---
Getting Quick Loans for Bad Credit
To know if you can be pre-approved for online bad credit loans, complete and submit an online inquiry form.
If a lender pre-approves you, it's possible that you may receive an offer. Read it over and decide for yourself if you want to accept it.
Sign the offer if you understand and agree with the loan terms.
Your lender will share the monthly payment schedule with you and instruct you as to where you can collect your funds. When you get the money, use it as you please, for whatever needs you may have.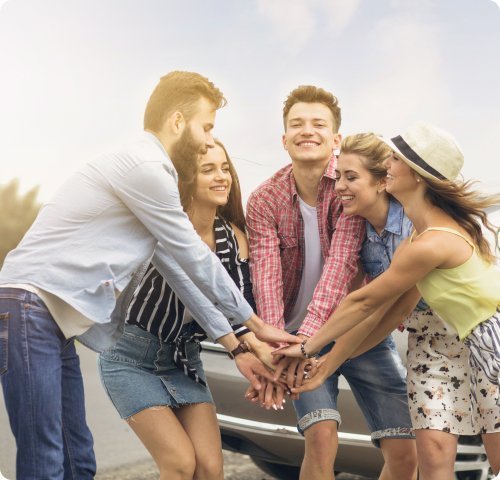 ---
Understanding Our Services
When you submit your online request form for installment loans for bad credit, we will help you in every way that we can. We hope that your loan experience will be a pleasant one.
---
Flexible Credit Types
If you need an urgent loan, you don't need to have the best credit history. Bad credit users of our services can request poor credit loans.
Quick and Easy Request Forms
Take advantage of our updated technology to send in your personal information without worrying - it's easy and it's confidential.
Confidential Submission
To make sure the details on your inquiry form are kept secure, we use a process that is fully encrypted. Send your request to us with peace of mind.
Is your credit score bad?
Now more than ever, it's pretty simple to get a bad credit score. There are so many things and expenses in life that demand your money, and sometimes there might not be enough to go around. When you use our online inquiry form to request loans for people with bad credit, we will do our best to help link you up with a trusted lender.
When you have a few extra moments – 5 should be enough – go to the form on our web page to fill it in. Send it in to us and a lender will review your request. If the lender pre-approves you, you'll get the necessary instructions to continue the process.
Don't wait any longer if you need urgent cash for any reason. We work with a network of lenders who are willing to help with loans for people with bad credit. If your credit is bad or if you don't have a credit history yet, don't let that stop you from submitting your online inquiry form today.
Simple Steps to Online Loans
Send in your online inquiry form
Pre-approval by a reputable lender
Find out where to get your money